Vertical Photo Spotify QR Code Business Card Design Template For Rappers, Artists, DJs, Producers, Musicians And Influencers
Exclusive Cover - Only -2 sold
Make sure your fans and collaborators can easily connect with you on Spotify and the web with this QR code business card!
Our card features a black and white design with your unique QR and Spotify Code so people can easily find you on Spotify and the web.
Our business card design is perfect for DJs, Artists, Musicians, Rappers, Influencers and Tastemakers who want to make it easy for their fans and collaborators to connect with them online.

Photo Upload Requirements
For best results upload a high quality vertical portrait photo.
Size
The card is vertical, double-sided and measures 3.5" x 2".
Digital Delivery
You'll receive a print ready pdf with your business card design to your email within 5 minutes of your order. 
Business Card Material
Cards are made with premium silk paper, and have a semi-gloss finish. 
Shipping
We deliver physical cards to USA addresses only via UPS Mail. Cards will arrive in 10 - 15 business days after you approve the design. 
Mistakes and corrections

If spelling mistakes, or incorrect URLs for the codes are entered we'll be happy to correct them for you. 
If you would like to change to a completely different name, you'll have to purchase an additional card design. 

Custom Business Card
If you're looking for a custom Spotify QR Code business card design, contact us via our website chat below.

What is premade cover art?

Premade cover art is an image, photo, picture, illustration, or video that is used as a cover for music tracks, albums, and any other type of production.
When will I receive my order?

Generally for graphics we aim to get your order to you within 3 days, sometimes it can be a bit longer but usually we are able to send you your order within 24 hours.
What if I need a revision?
COVER ART WITH MOTION
Elevate your visuals with our premium motion graphics! View the video for a showcase of our exceptional quality and dynamic designs.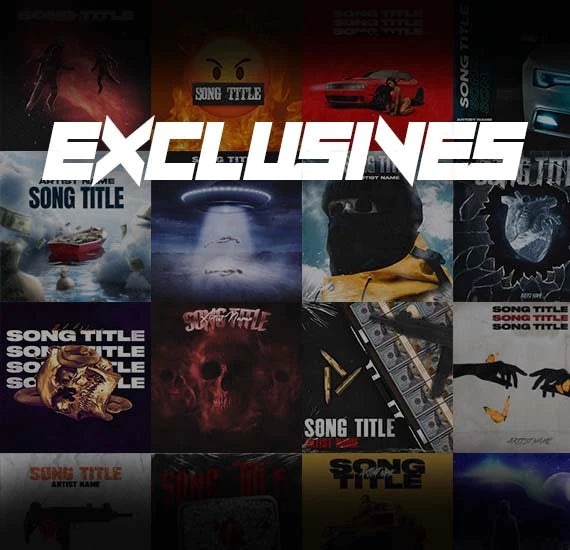 TAKE YOUR RELEASE TO THE NEXT LEVEL
More products from this vendor
Signature Premade Cover Art Packages
459 products
Really Great service and Coverart is Dope!! Anyone looking for artwork on their music hit up Dontsleepgfx!
Very good turn around time only took a day and work was very professional
the best way to promote your campaign!! these guys are very responsive!
Great customer service!! I misspelled an artist name twice, and without a problem they revised it, and got my cover back to me fast!! Definitely doing more business with DSGFX!
Great work and great customer service. I had a small issue and it was handled right away. I give it 5 stars
Very great work, timely turn around, very professional